Shankar Sribalachandran


"I never travel without my diary. One should always have something sensational to read in the train."
Oscar Wilde penned those famous words for his play, The Importance of Being Earnest back in 1895.
I am not one for diarising my life events for future reflection.

But I recently stumbled across old travel blogs that my mate and I wrote on Facebook, while travelling around Japan in 2009, just to purely entertain our friends with our shenanigans in Japan.
Late Winter Night at Office
19 July 2009 at 23:02
The clock on my desk was ticking past 10 PM. I could feel the storm, battering the office windows. I was still at work, slogging through the presentation for the client. My eyes were strained from staring at the empty computer screen for hours.
My mate, Goey calls me:
Goey: "let's go to Japan for a holiday man!"
Me: "Why the hell would you want to go to Japan?"
Goey: "To find you a homely Japanese girl man! The Japanese chicks dig Aussies, man"
Me: "For god sake, I am a brown boy, not an effing Aussie mate! But let's go!"
While, I would not consider Goey as an authority on Japanese girls, these days, he does have an entourage of good-looking curry girls around him so I decided to give him the benefit of the doubt.
With quick decision-making and with scant regard for budget and seasonality, we set our sights on Japan.
23 July 2009 at 03:09
Geeking out in Akihabara
24 July 2009 at 01:49
Shankar: Goey, do your bloody the blog man!.
Gohulan: You're on a holiday. Will you relax?
Shankar: I will effing relax… I will just put up some photos then.

I apologise for Goey's diva behaviour and not doing the blog, he thinks he's an artist. Apparently, Chet and Goey are having domestic problems with each other.
We heard about Akihabara and jumped on the Sobu Line. If Japanese ever award Connex a contract to run their train system, Goey and I took a vow to personally put in bid to stop it. Their train system system is simple and efficent, just like string hoppers.
Akihabara is a suburb just outisde the central Tokyo, known for its electronic discount stores, manga and hentai (btw, Radhaa mate, we got you the copy of hentai you wanted… don't worry I will not mention it to Meg).
Manga Girls

Akihabara is full of Japanese girls dressed up …. (looking for the right word..) in slightly creative clothes. I believe Faeez once took the creative freedom to wear these clothes to his Year 10 formal. But this is a reflection on Faeez, not Scotch.

Cool Music Bar
We trawling through down Akihabara, Gohulan heard some funky looking music. We pulled out a chair and ordered some drinks (which for Goey is a Mocha with one sugar. This is very manly).

Gohulan: "Shankar, what is the meaning of your existence?"
Shankar: "Jesus! We are on a holiday man. Just effing relax!"
Shinjuku
On the way back from Akihabara, we spotted cosy eatery at the Shinjuku Station.
Goey and I made meal of the Tempura. We just had trouble walking back home.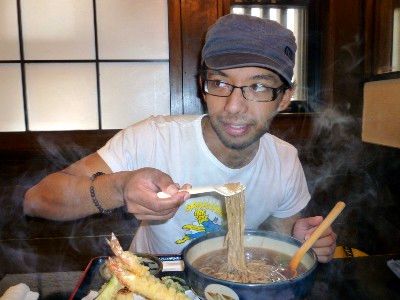 Gohulan: Like the food? 
Shankar: It's orgasmic! 
Gohulan: ….


Food in Japan is absolutely sensational!
Goey finally writes a blog!!
26 July 2009 at 16:05

Gohulan was too lazy to post the blog himself. I had to post it.
Here it is….

First of all I would like to state that I have been forced to write this blog under threat of physical (possibly sexual) harm.
Second of all I would like to add that travelling with Shankar is not the biggest mistake of my life. Definitely not. It just runs a close second to putting my life savings into that mail order thosai business with Radhaa. (extra 50c for sambal)
Today was interesting. I woke this morning to,
Shankar: GOEY. OMG. It's 11! 
Goey: Shankar. Its clearly 9. 
Shankar: …GOEY. OMG. ITS ALMOST 11! 
Goey: (Sigh)
Shankar has basically organised and categorised every minute of our 2 weeks here. He even breaks out in rashes when we don't follow the Lonely Planet guides itinerary. I have made it my mission this holiday to destroy his carefully laid plans. Today we were supposed to do some very stupid sounding Shinjuku walk followed by a fish market "excapade" and ending up with a tradition Japanese dinner…as opposed to the non-traditional Japanese dinner that he seems to strongly suspect that I keep conspiring to have.
Anyway, I went back to sleep, 10% because I was sleepy, 90% to piss off Shankar, eventually rose, and Shankar was showered, changed and pacing at the foot of our extremely small room. (Its so small that "pacing" basically is a variant of the hokey pokey — putting one foot in, taking one foot out).
We eventually headed out to brunch. One of the great things about the area we're in (Shinjuku) is the abundance of these small eateries that seat about 10 ppl each, run by what appears to be families. We stepped into the first one and a very happy elderly Grandma rushed up to us like a pokemon on E.
Elderly Grandma: KONICIWA!!! 
Shankar: (fumbles with his Japanese phrase book) 
Elderely Grandma: Konichiwa! 
Shankar: (further fumbling) 
Elderly Grandma: Konichiwa??? 
Shankar: ….f$%k. AH! HERE IT IS. KONICHIWA!!!!
We finally sat down after several interesting mis-communications between Shankar and the grandma, I'm sure at one point Shankar accidentally asked her out.
I humbly requested the menu and the lovely grandma pointed to the wall covered in Japanese text.
Shankar: Hey Goey man, what does that say? 
Goey: …are you serious?
We bit the bullet and I randomly ordered two of the first item. We ended up with a brilliant tempura Udon and the grandma at one point ended up feeding me. I don't know why, but this always freaking seems to happen to me here. Shankar found this hilarious and proceeded to photo-document every minute. Douchebag.
After I let him down gently that I had no intention on going on his stupid Shinjuku walk. Or any walk for that matter. We opted to spend the day in Harijuku, which is apparently the Japanese shopping Mecca. The actual area itself didn't really feel anything special, but you notice a change in the type of people in the area almost instantly. The station itself was filled with black waist coats and smelt of nail polish. After spending 2 hours in the first store and sending up a fair sum of yen poorer, we started to fall in love with the place. One of my favourite things in Japan so far has been the fashion and particularly the variety that caters to good range of esoteric tastes. We then headed for the nearest cafe and had a monumental life changing conversation about suspenders and their impact on Loveless' winter line up, and may have discussed, life, love and the future in the middle somewhere.
Another really interesting thing about Harijuku and actually a fair part of where we've been so far is the influence of European culture. French cafes seem to litter alleyways nestled in between designer labels. No-ones complaining, because you need at least several coffee's to put up with Shankar energiser bunny type antics.
Several boutique stores later, and even more yen poorer, we found ourselves at a tiny boutique store at 8pm. The store was called Nanette Lepore and had a very sickly pink glow about it. Nothing good comes out of a pink glow (Refer: Powerpuff girls).
I busied myself looking around the store trying to ignore Shankar's enthusiastic attempts at conversation with lady at the counter. I turned around to see Shankar leaning forward across the counter, smitten, asking her in Japanese:
"How much is your monkey"
He saw me turning and dragged me over to take a photo with him infront of a mirror, this not sufficing, we had to take another one with the poor shop attendant as well, who by this stage was probably terribly confused as to why Shankar was trying to purchase her monkey.
We ambled home, shopping bags in hand, discussing once again, life, love and suspenders and Shankar's new found infatuation with the Japanese culture.
Understated Elegance
27 July 2009 at 00:31
Boulevards of Harajuku and Aoyama
Now for what really happened.
We headed off to Harajuku to check out the latest in Japanese fashion. Harajuku and Aoyama are the fashion capitals of Tokyo. The exclusive designer labels and bouqitues line the street of Omote-sando.

Heart-warming Food

Getting Goey to do something is probably toughest thing on the holiday. Goey's idea of a great holiday is talking to Chet and Dilini on gmail all day, bobbing his head up and down to Emimen's music on youTube and ordering room service.
While on our way to Harajuku, we spotted old-style looking eatery. The menu hang on the wall. The interior was minimalist.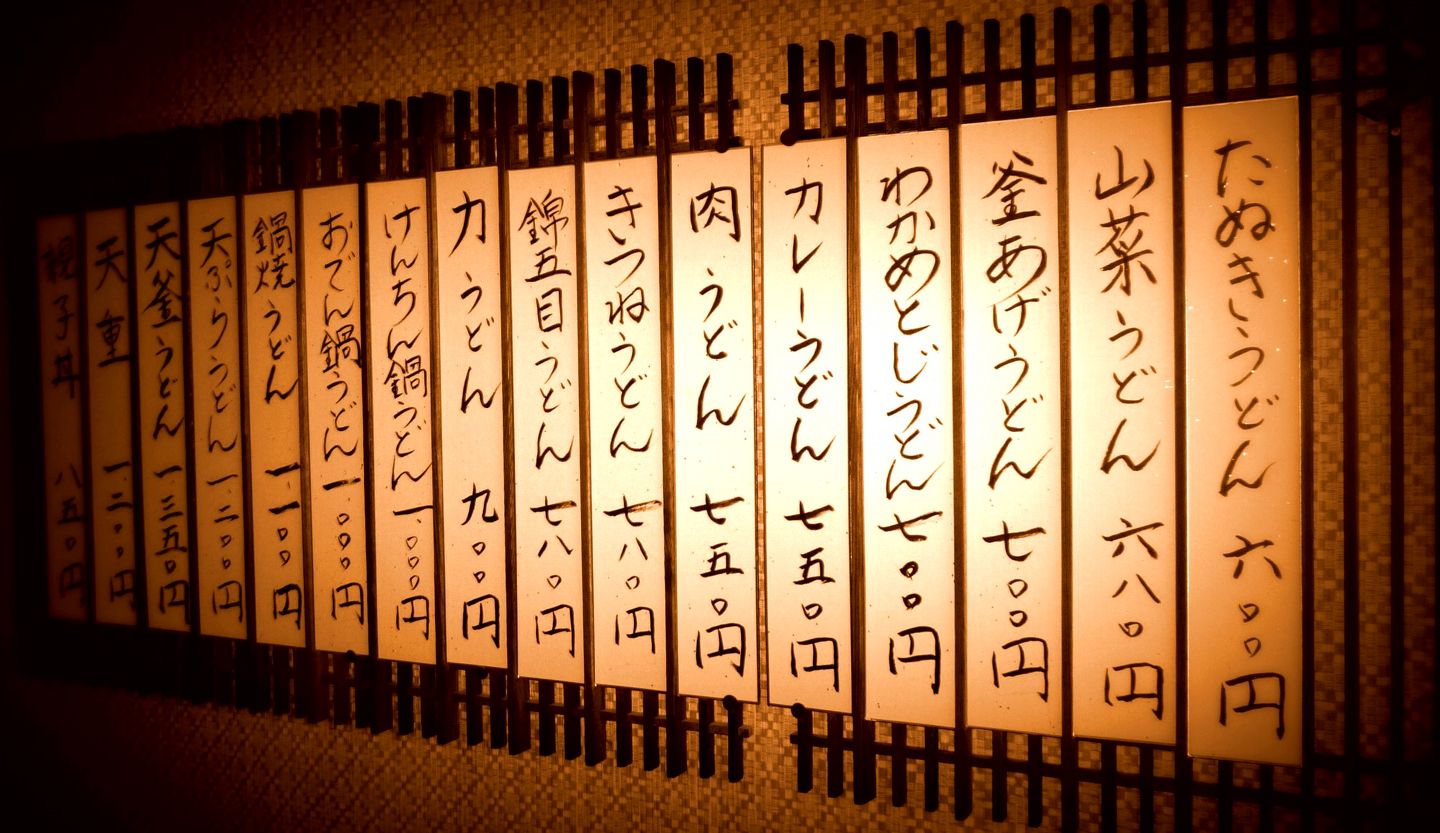 A small lady greeted us with a big smile. Wrinkles on her face suggested she might be edging towards 70 years of age. For an old lady, she had a lot of enthusiasm.
We did not understand the menu. So I pulled out my Japan Phrasebook.
Shankar (in the fobbiest accent): Na-ni ga o su su me des ka?
She pointed at something on the menu. We nodded our head.
Gohulan: Did we order something just then? 
Shankar: I think we did. 
Gohulan: Are you sure? I am bloody hungry. 
Shankar: Goey, relax. We are on a holiday mate.
Ten mintues later, the old lady brought out the food with a big smile. She tried to explain how to eat this Japanese delicacy using hand signals. She had such a nurturing mannerism like a mother.
Gohulan: Shankar, I can't eat with chopsticks. Ask for one. 
Shankar: We are not in Glen Waverley mate!
Goey pointed at the chopstick and somehow managed to communicate to her that he needed a fork. Lady brought a pink fork that babies use, complete with the stickers of little animals. It was so fitting.
Then she almost proceeded to feed him!
The food was awesome! Japanese food gives you a bit of kick.
Gohulan (to the lady): Nice food! 
Lady: Ah!@% 
Shankar: Idiot! You scared her. 
Shankar: Oy-shi-kat-ta
Lady broke out in a massive laughter and bowed about hundred times. The Japanese people are such a welcoming people. They love hosting guests. We bid farewell to the old lady.
Goey wanted to hug her, but I had to restrain him.
Fashion Labels We liked
We jumped on Yashomoite Line to Harajuku. Omote-sando was lined with the exclusive designer labels and bouqitues.
We stormed into Zara Shop. At one point, they had to close down counter for about half an hour so that they could serve us.
I love the young Japanese "salary men" look. It consists of crispy white shirt, slim fitted suit and skinny black tie. It gives Japanese yuppies a smart look. The guy who was serving us at Zara probably exempleifed the look. Natrually, Goey did have a crack at him. At point, Goey and him disappeared into the dressing room for a while.

Loveless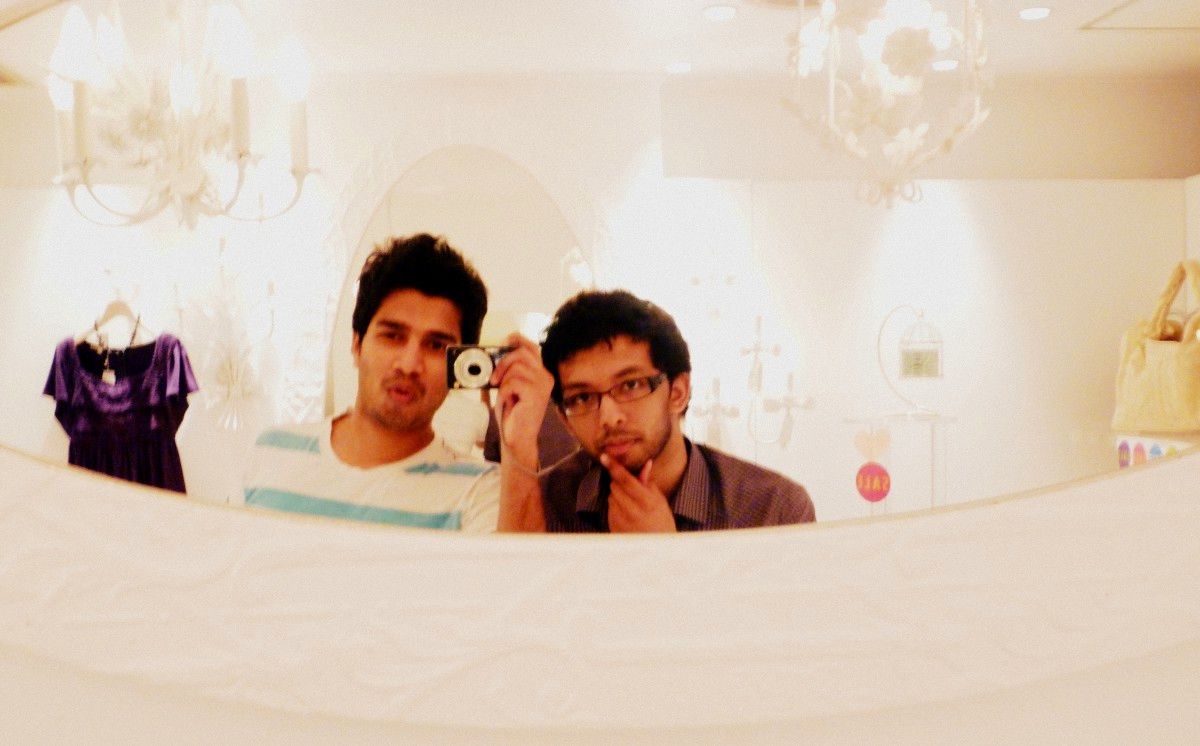 Ura-Hara or the alley ways that run off Omote-sando have some great cafes and boutique shops.
I heard about the French style cafe, Las Chicas. I eventually managed to convince Goey that we should not eat at Maccas. The cafe was bit to hard to spot. It was worth long walk and shit I was getting from Goey making him walk. We reflected over a coffee and nice dinner.
After long day of trying out new collections of styles, we headed back to Shinjuku on a crammed train. Goey was rushing back to the hotel so that he could chat to Chet on gmail.
Sensō-ji and the Onsen Experience
8 August 2009 at 13:33
The Onsen Experience
Onsen is the Japanese word for hot water spring. Japan is literally sitting on top of massive hot springs.
For centuries, the Japanese having been enjoying relaxing baths in onsen. If it is not possible go to onsen, they go to "sento". Sento is a public bath. Men and Women strip down and dip into hot water. Separately of course. Taking a public bath is truly a Japanese thing to do. Probably the only thing in Japanese culture that has not been influenced by others.
There is nothing like living it up like the locals when you are overseas. So I decided to head to a little neighbourhood onsen in Jakotsu-yu.
Shankar: Goey, let's go to Onsen.
Gohulan: Is that a RnB club in Rippgoni?
Shankar (shaking my head): It is a public bath dude! Taking a bath in onsen is the closest you can get to being a Japanese.
Gohulan: Bugger off! I am not taking my clothes off in front of other guys. Nah man. I am not coming!!

I tried to convince him that the public bath was for both sexes. But the fear of taking a bath in his natural elements with other fellas griped Goey.
So I decided to go on my own.
Jakotsu-yu Onsen

I jumped on the sub way and got off at Tawaramachi and navigated my way through little alleys way to find the Jakotsu-yu Onsen hidden away in a narrow alley. Jakotsu-yu is in the historic suburb of Asakura. Apparently, it has been there for more than 100 years old from the Edo Period.
I stepped into the sento. An old Japanese guy manned the reception. As I stepped in, he suddenly jumped out of his chair and started running towards me, screaming something in Japanese. It was as if I had killed someone. Well I came close to killing Goey few times. Then I figured out, I was not supposed to enter the reception with my shoes on!
The guys spoke no English. I figured out there was a machine. I pushed a few buttons to pay the fee, buy soap and borrow towel.
Once I got inside the change room, I stripped down to my Mossimo. As I was putting away my stuffs in the locker, this elderly Japanese guy started saying something. He was offering me his little hand towel. I politely declined his kind offer. At this point, I realised I needed a hand towel. Another push on the button to buy hand towel.
I put on my birth-day suit. I entered the bath area. Sento had a nice garden setting around the bath. There was dozens of Japanese men of all ages and background in their natural elements. It was a scene fit for a Chet's poem.
It was bit weird seeing two guys by the garden engaging in a deep conversation. It was a bit like Adam and Eve. Well in this case, Adam and Steve.
Among many the yellow skinned guys, a tanned guy like me stood out like a sore thumb. I got the feeling these guys had not seen a brown guy at sento before. Just like the locals, I grabbed a little plastic stool to squat and rinse myself before I slowly dipped into the bath. Water was HOT! It was 45 degrees! I slowly drowned myself in the dark tea-coloured water. Apparently mineral rich water is really healthy for body. I slowly got used to the temperature. After soaking in there for ten minutes, I was feeling very sedative.
Then I noticed the locals jumped out of the inside baths and dipped in another bath. I eagerly jumped in. It was absolutely freezing. The cold water sent this indescribable sensation up the spine. But it was very soothing though. I haven't felt so relaxed and calm like this for a long time. My muscles loosened up and skin was really pretty pale.
Sensō-ji temple

To cap it off, I went to the Senso-ji temple just like the locals did. Sensō-ji is an ancient Buddhist temple. I rubbed incense that was rising out of the large cauldron in the middle of the temple. It was a very spiritual experience indeed.

After the first few days of heavy blogging on facebook, we got so much into exploring Japan, we had no time for any blogs!

We headed to Kyoto, Osaka, Nara and Himeji!
But nothing beats spotting a real-life Geisha in Shinbashi Dori District in Kyoto!

Reading back over these old travel journals, I realised how lost and immature we were, but also how far we have become in life. I guess old Journals can be good for the soul sometimes!
7 years may have passed but the lingering memory of Japan for me is Japanese people's hospitality.

"If you want to see capitalism in action, go to Hong Kong" — Milton Friedman, the Nobel Prize-winning economist

Hong Kong is an international trading and shipping hub, bustling with economic exuberance. This former British colony packs 7 million people in a tiny area. Hong Kong isn't too afraid to display its materialistic wealth. Swiss luxury watch boutiques and luxury fashion brands adorn the streets.
Some say, Hong Kong is as laissez-faire capitalist state as you can get in the world.
But look beyond neon lights, flashy cars and expensive Louis Vuitton handbags, you will find a lively food scene, from beautiful, simple Cantonese food to huge array of Michelin-starred restaurants.
These are some of my sampling of Hong Kong eateries in our short stay.

Man Wah | Mandarin Oriental Hotel
Michelin-starred Cantonese restaurant, with panoramic view of Victoria Harbour.
Beautiful Decor. Softly lit and adorned with hanging lamps overhead. It is like stepping back into times of the Chinese emperors. The highlight for me was 25 year old tea, very strong and rich in history.
Customer service was impeccable. Their signature dish, Peking Duck, was not too bad. Overall, the food didn't live up to the price tag.
The Chairman | Central
At Man Wah, the focus on the decor and experience, at The chairman, the focus squarely and solely on food. They served simple but beautiful Cantonese food.
Paired with some nice Italian wine, it was a divine affair! Highly recommenced!
The Ming Court | Mong Kok

Another Michelin starred restaurant in the bustling area of Mong Kok. Ming Court serves simple Cantonese food with a modern twist!
The Butchers Club | Wan Chai, Central & TST
The Butchers Club serves mouth watering burgers and crunchy chips.

Peninsula Hotel High Tea | Tsim Sha Tsui
The British may have gone in 1997, but this iconic Peninsula Hotel continues on the tradition of high tea.
High tea at The Peninsula is a classy and decadent affair!
Dim Sum
There are so many dim sum places in Hong Kong. Dim sums are bite-sized goodies in steamer baskets — pork buns, dumplings and "footballs".

Lin Heung Lau | Central
This old school dim sum house is as authentic as you can get. Don't come here expecting great customer service — it's so packed with customers that you need to share table with strangers. Staff speak little English, but they serve tasty dim sums.
Cafes
Coming from Melbourne, I always get disappointed with coffees overseas. But Hong Kong has some great little cafe with beautiful coffees and pastries.
N1 Coffee & Co | Tsim Sha Tsui, Auction Room | Cental, Coco Espresso | Wan Chai and Central


Sevva | Central
Impressive bar to grab a night cap and enjoy night sky line of Hong Kong.
A foodies' heaven!
Hong Kong is an amazing city for a foodie. As always, some of the best food that I had in Hong Kong were from little known eateries not on any guide books.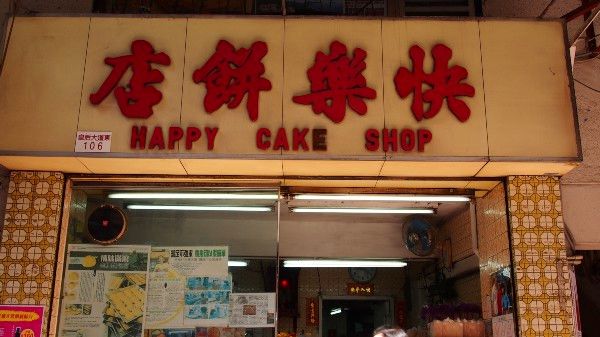 Go for a walk and explore the unknown places, off the beaten track!

So, how does a company become financially, environmentally and socially sustainable ?

The late Professor of Corporate Strategy at the Stephen M. Ross School of Business, C.K. Prahalad, Ram Nidumolu, and M.R. Rangaswami propose a five-staged framework in the Harvard Business Review publication, titled "Why Sustainability Is Now the Key Driver of Innovation".
These five stages can be summarized below:
Stage1: Viewing Compliance as Opportunity: Firms comply before the regulations are enforced, in order to shape the regulation and gain first mover advantage.
Stage 2: Making Value Chains Sustainable: Firms drive efficiencies across the value chain to reduce energy and waste and focus on sustainable sourcing, helping them achieve cost reduction and better image with consumers.
Stage 3: Designing Sustainable Products and Services: Firms examine the entire life cycles of their products and design sustainable products and services to provide eco-friendly offerings to consumers.
Stage 4: Developing New Business Models: Firms design innovative business models, by collaborating with other partners, to deliver value to consumers and generate additional revenues.
Stage 5: Creating Next-Practice Platforms: Firm use sustainability to question the status-quo and build next-practice platform.
Unilever and Sustainability

"Business is here to serve society. We need to find a way to do so in a sustainable and more equitable way not only with resources but also with business models that are sustainable and generate reasonable returns. Take the issues of small-hold farming, food security, and deforestation.
They often require ten-year plans to address.
But if you're in a company like ours and you don't tackle these issues, you'll end up not being in business. We need to be part of the solution. Business simply can't be a bystander in a system that gives it life in the first place. We have to take responsibility, and that requires more long-term thinking about our business model." — Unilever CEO, Paul Polman
Unilever is a great example of a firm that is building sustainability into business strategy. Its sustainability credentials are backed by many awards[1] [2].
Unilever is one of the largest consumer goods company in the world, with revenues, in excess of €49.8 billion in 2013, with products sold over 190 countries. More than 2 billion people use Unilever's products each day (Unilever, 2014).
Its sustainability orientation journey explored below using the framework that C.K. Prahalad et.al presented.
Stage 1: Viewing Compliance as Opportunity
Even before sustainability became mainstream, Unilever viewed sustainability compliance as an opportunity to get advantage in the market. Unilever outlined set of sustainable farming practice for its suppliers to follow, in the late 90s. It was a first of this kind in consumer good industry (Nellemann, 2011).
Then in the mid 2000's, there was rising consumer concerns around deforestation, low-paid workforce in plantations who were exposed to harmful pesticides. In response, Unilever quickly formed a partnership with NGO, Rainforest Alliance, to certify its Lipton Tea as world's first Rainforest Alliance Certified™ Tea (Nellemann, 2011). This gave Unilever the first-mover advantage with its sustainability differentiation in the market and turned NGOs into allies, resulting higher sales and market share in western countries such as Australia[1] and UK[2].
Stage 2: Making Value Chains Sustainable
Unilever's sustainability orientation was not about "doing good" but rather future-proofing its company
The changes happening in Lipton were important first trans-formative steps towards sustainability orientation. In 2010, Unilever launched its ambitious "The Unilever Sustainable Living Plan" (USLP), committing to halve its environmental impacts, to 100% sustainable sourcing, while doubling its sales revenue by 2020[3]. According to Fortune Magazine, "No other company has a sustainability program as wide and deep." (Gunther, 2013)
USLP put sustainability at the core of its business, "aimed at contributing to society and the environment instead of taking from them"[4], underpinned by 50 time-bound KPIs, that were measured as part of Unilever's brand sustainability scorecards and by the Unilever Leadership Executives (Mizera, 2013). Unilever's sustainability orientation was not about "doing good" but rather future-proofing its company[5]. Unilever CEO, Paul Polman points out, "the total profits of the consumer goods industry could be wiped out in 30 years if no action is taken." (Ignatius, June 2012).
Unilever sustainable sourcing initiative spans across its operations, in 190 countries, sourcing materials from 150,000 suppliers and operating more than 250 factories (Hornik, 2011). Unilever "identified its top 10 raw materials (as measured by volume, strategic importance, and consumer interest in sustainability) and set out goals for moving to sustainable supply". By the end of 2012, about 36% of the company's agricultural raw materials were sustainably sourced, up from 14% in 2010 (Gunther, 2013). By 2013, 48% of its agriculture raw materials were sourced sustainably (Unilever, 2013). Its sustainable sourcing program is established to ensure that the company will have access to affordable raw materials in the future.
Unilever uses sustainable sourcing as an innovation imperative, developing technologies and educating farmers on sustainable practices to improve crop yields, ensuring win for win for all stakeholders involved. For example, the Rainforest Alliance certified tea growers produce higher yield per acre, resulting in increased efficiency and lower raw material costs for Unilever (Hornik, 2011), and better livelihoods for its tea growers.
Unilever is driving sustainability across its manufacturing and logistics, to reduce environment impacts and monetary costs. Waste disposal, energy and water use are part of the factories monthly scorecards[6]. For example, Unilever reduced plastic use in Vaseline Jelly Jar by 3%, saving 113 tonnes of resin a year and 10 of its manufacturing sites produce zero waste. (Gunther, 2013)
Sustainability also extends to Unilever workplaces. Unilever installed video conference facilities across 54 offices and introduced "Agile Workplace" program to encourage its employees to work from home to reduce office (Gunther, 2013), to reduce its environmental travel foot-print.
Unilever partnered with competitors, suppliers, governments and NGOs to form the Roundtable on Sustainable Palm Oil and the Consumer Goods Forum to drive sustainable value chains.
Stage 3: Designing Sustainable Products and Services
"sixty-five percent of our environmental footprint is related to how consumers use our products"
Unilever is focusing on designing sustainable products, with all Unilever brand having sustainability orientation built into their product mission, starting from R&D[7]. Unilever assesses the total life cycle of a product — measuring the social and environment impact from sourcing to consumer use and making its employees accountable for their impacts. (Ignatius, June 2012).
Given that "sixty-five percent of our environmental footprint is related to how consumers use our products" (Hornik, 2011), Unilever is influencing to customer to behave sustainably. Unilever developed dry shampoos and ran marketing campaigns to encourage customers to use them to save water (Gunther, 2013). Unilever is developing a laundry detergent that can clean clothes quickly at any water temperature, resulting energy saving for consumers (Gunther, 2013). Since its products are used more than 2 billion times a day, this provides enormous opportunity to have a positive impact. According to Unilever CEO, sustainable products are generating revenue[8], reducing costs and motivating employees[9] (Gunther, 2013). Unilever is investing to dominate these markets in the future with its sustainable offerings.
Stage 4: Developing New Business Models
By 2020, Pureit is expected to generate multi-billion dollars for Unilever
Unilever is leveraging its sustainability goals to drive innovation by crafting new business models by partnering with others. In emerging countries, over 2 billion people have limited access to safe drinking and 80% of diseases are water borne[10]. For them, boiling water is expensive and ineffective option — as it requires fossil fuels and can be re-contaminated. To address this, Unilever developed a non-electric portable purifier (Pureit) that produces safe drinking water for 0.5 cent per litre (Anthony, September 2012). Unilever, then, partnered with NGOs who micro-financed women to purchase Pureit, enabling Unilever to bring Pureit to market (Anthony, September 2012). By 2012, 35 million people have access to safe drinking water thanks to Pureit and by 2020, Pureit is expected to generate multi-billion dollars for Unilever (Anthony, September 2012).
Unilever invests in programs to train 50,000 women entrepreneurs, who provide door to door education consumers on hygiene, in rural India and also sell Unilever's products, thereby improving social well-being but also enabling Unilever to reach new market segments bridging "last mile" (V. Kasturi Rangan, June, 2011) and generating additional revenues.
Finally, Unilever's deliberately ceased quarterly reporting[11] so that it can attract investors, interested in its long-term profitability rather than in maximising short-term profits.
Stage 5: Creating Next-Practice Platforms:
Now, Unilever is proposing a paradigm shift in business thinking by aligning business goals to UN Millennium Development Goals and playing a key role in advocating Sustainable Development Goals.[12].
Hopefully, Unilever will drive next-practice platforms such as creating transformational products such as waterless detergents.
Pivoting to a Sustainable Business
Unilever is successfully transitioning to a sustainability orientation. Its efforts to date owes a lot to the authentic focus and commitment given by its top management (a key factor identified by C.K. Prahalad et al[13].), in particular its CEO, Paul Polman[14].
Unilever shows how a firm can progress through number of stages to achieve sustainability orientation and innovate to design sustainable value chains, sustainable offerings to consumers and innovative business models, which in turns, future-proof its supply chains, reduces costs, generate additional revenues and ultimately ensure firm's long-term survival.
Footnotes:
[1] Unilever was recognised as the sustainability leader in The 2014 GlobeScan/SustainAbility Survey (A GlobeScan/SustainAbility, 2014)
[2] Unilever has led the Food Producers sector of the Dow Jones Sustainability Indexes for 14 consecutive years and was also named leader of the Food and Beverage super-sector in 2012. In 2012, we also achieved the highest score in our sector for operational eco-efficiency. (Unilever, 2012)
[1] "Project Sunshine": the Australian Success — "Relative to same test period before the campaign, sales were up 11% and Lipton's market share rose by 158 basis point" (Nellemann, 2011).
[2] " The following the campaign, PG tips developed significant lead in market share with its market share increasing by 1.8 points …. Sales of PG tips increased by 6%"(Nellemann, 2011)
[3] The summary of Unilever Sustainable Living Plan, is presented in Appendix 1.
[4] (Ignatius, June 2012)
[5] "But if you're in a company like ours and you don't tackle these issues, you'll end up not being in business." — Unilever CEO, Paul Polman (Kirkland, 2014)
[6] For example, "Factories are required to submit monthly scorecards on their waste disposal and energy and water use. "We monitor it just as we monitor cost and sales," Sigismondi says. (Hornik, 2011)
[7] "Our brands all have a social, an economic, and a product mission. We build all that into our R&D program" (Ignatius, June 2012)
[8] Polman says the two are inseparable. "Sustainable solutions — it drives our top line, it drives costs out, it motivates our employees, it links us with retailers," he says. (Gunther, 2013)
[9] On LinkedIn, Unilever is one of the five most-searched-for employers, behind Google, Apple, Microsoft, and Facebook. (Gunther, 2013)
[10] "In developing countries, 80 per cent of diseases are water borne. According to UN estimates, over 2 billion people have limited access to safe drinking water. Of these, nearly 800 million lack even the most basic supply of clean water. This is a major public health issue" (Mizera, 2013)
[11] "Unilever, under CEO Paul Polman, achieved this by ceasing quarterly earnings guidance in 2009." (Serafeim, May 2013)
[12] "In the coming 15 years, we need to align on the new Millennium Development Goals.1 We have a unique opportunity to create a world that can eradicate poverty in a more sustainable and equitable way." (Kirkland, 2014)
[13] Two enterprise wide initiatives help companies become sustainable: One: When a company's top management team decides to focus on the problem, change happens quickly. Two: Recruiting and retaining the right kind of people is important
[14] "Business is here to serve society. We need to find a way to do so in a sustainable and more equitable way not only with resources but also with business models that are sustainable and generate reasonable returns. Take the issues of smallhold farming, food security, and deforestation. They often require ten-year plans to address. But if you're in a company like ours and you don't tackle these issues, you'll end up not being in business. We need to be part of the solution. Business simply can't be a bystander in a system that gives it life in the first place. We have to take responsibility, and that requires more long-term thinking about our business model." — Unilever CEO, Paul Polman (Kirkland, 2014)
References:
A GlobeScan/SustainAbility. (2014). The 2014 Sustainability Leaders — A GlobeScan/SustainAbility Survey. A GlobeScan and SustainAbility.
Anthony, S. D. (September 2012). The New Corporate Garage. Harvard Business Review.
Gunther, M. (2013). Unilever's CEO has a green thumb. Fortune. 6/10/2013, Vol. 167 Issue 8, 124.
Hornik, A. B. (2011). It's Hard to Be Good. Harvard Business Review.
Ignatius, A. (June 2012). Captain Planet. Harvard Business Review.
Kirkland, R. (2014). Business, society, and the future of capitalism. New York: McKinsey & Company.
Lowitt, E. (April 2014). How to Survive Climate Change and Still Run a Thriving Business. Harvard Business Review.
Mizera, S. (2013). Sustainability at Unilever: An interview with Lesley Thorne, Global Sustainability Manager. Journal of Brand Management.
Nellemann, R. M. (2011). Sustainable Tea at Unilever. Harvard Business School.
Ram Nidumolu, C. P. (2009, September). Why Sustainability Is Now the Key Driver of Innovation. Harvard Business Review.
Serafeim, R. G. (May 2013). The Performance Frontier. Harvard Business Review.
Strebel, P. F. (2012, June ). STRATEGIC INNOVATION FOR SUSTAINABILITY. Retrieved 06 01, 2014, from IMD: http://www.imd.org/research/challenges/strategic-innovation-sustainability-francisco-szekely-heidi-strebel.cfm
Unilever. (2012). Unilever Sustainable Living: Greenhouse gases. Unilever.
Unilever. (2013). Unilever Sustainable Living Plan — Report on Progress 2013. Unilever.
Unilever. (2014, 06 05). UNILEVER FACTS. Retrieved 06 05, 2014, from UNILEVER FACTS: http://www.unilever.com/aboutus/introductiontounilever/unileverataglance/
V. Kasturi Rangan, M. C. (June, 2011). Segmenting The Base of The Pyramid. Harvard Business Review.
Winston, A. (April 2014). Resilience in a Hotter World. Harvard Business Review.
She's almost here, driving an hour and a half for what I got cooking, and a few glasses of pinot grigio.
I've readied a small platter of hors d'oeuvres I whipped up, little round wheat crackers topped with a bit of sun-dried tomato, a thin slice of sharp cheddar, a dab of minced roasted garlic, and topped with half a kalamata olive.
So good.
In the kitchen I've got parmesan and basil crusted tilapia ready to go in the oven. Shortly I'll be sauteing some artichoke hearts and almond slivers in garlic infused olive oil and the crockpot is loaded with mixed greens (turnip, mustard, and collard) as a little nod to my down south Mississippi grandmother who used to cook it old style.
Dessert is homemade cheese-tarts topped with my very own special :p cranberry nectarine reduction.
…and here she is.
Ciao!
"Our product has traction in Japan! What now?"
If you find yourself asking this question, you're in good company. Japan is an amazing place to have a following, as many startups have discovered. With 115 million internet users and a sophisticated consumer culture, anything is possible here. Twitter, for example, who invested early in Japan-specific research, content, product and marketing, grew from 7 to 35 million users over the last five years in Japan.
As a product design studio based in Tokyo, we've helped teams around the world navigate the massive opportunity and unique cultural challenge that Japan represents.
A year ago, Medium began to explore how it could better serve Japan, working with local editors and ambassadors to support writers. Recently, we sat down with Luke and Marcin from Medium's international and design teams to map out what to do next: information architecture? UI translation? help content? After looking at the product from every angle, we realized what was most important: typography!
Why type? In our 12 years of UX research for internationalization, careless Japanese typography has consistently hurt perceptions of product quality, yet it usually takes teams years to address the problem. We've heard Japanese users described products as "unnatural", "foreign", and "suspicious." Pinterest, in Japan since 2013, began refining Japanese type last year after an employee described their homepage as "when someone tries to overcome a language barrier by talking louder."
The work to get from unnatural to perfect is not hard, and there are more interesting challenges for you to spend time on, so we've put together a little primer to get you most of the way there. (If you want to go further, we're happy to help.)
Designing in Japanese
Written Japanese consists of thousands of characters across four character sets, hiragana, katakana, kanji and the latin alphabet. The four character sets are used in combination within the same sentence, each with its own purpose and rules, as well as its own visual weight and texture. Visually complex kanji combine with each other to represent most objects, ideas and actions. Flowing hiragana connects and conjugates kanji among other uses, while angular katakana represents non-Japanese proper nouns and concepts.
In my former work as a print designer, I often worked into the early hours of the morning, carefully combining fonts, replacing characters, tracking and kerning, to achieve an expressive, readable body of text.
As a UI designer, none of these techniques are reliably available to me. The major operating systems have only a few font families each, with nearly no overlap. Web fonts, now a common luxury in English, are still unviable in Japanese if you are designing for speed. Even kerning tables are not a certainty.
To date, these limitations have reduced design diversity and created a different, arguably less beautiful standard for Japanese text on the screen. If you are a designer new to the language however, these limitations might be helpful constraints as you begin to become familiar with the fundamentals of the language, and learn to see when something looks right.
A few simple rules for perfect Japanese typography
Match sans serif with gothic, serif with Mincho.
There are dozens of type styles in Japanese, but like English, only two dominant and readily available. Gothic families share the aesthetic and functional qualities of sans serif Latin typefaces, and Mincho those of serif. Adding one of each to your respective font stacks will result in a harmonious combination of Japanese and Latin characters within the text.
2. Don't use italics.
Italics don't exist in Japanese, but CSS italic rules will force an unnatural-looking oblique on Japanese text in some browsers. Use font weight variation or brackets to offset Japanese text as you would with italics.
3. Keep line length between 15 and 35 characters.
Shorter for just a few lines of text, multi-column layouts, and captions. 
Longer for longer, single-column body text.
4. Justify your text, once browsers catch up.
In print, body text is almost always justified, the most natural treatment of the predictable width of Japanese characters. Screen rendering engines still don't know how to deal with inline URLs, creating huge white gaps in the text, but hopefully they will soon.
5. Reduce font sizes by 10, 15%.
The full-cap height and square profile of Japanese characters make them appear larger than the Latin alphabet. Compensate by reducing your body text by around a bit, and your headlines by a bit more.
6. Increase line height by around 10, 15%.
The high-density, square profile characters of Japanese need more breathing room between lines to allow the eye to travel across the page without jumping lanes.
Increases to line height must be balanced against decreases to font size, however. With shorter line lengths, you may only need to adjust one of the two. And if you are setting columns of Japanese and Latin text side by side, changes to line height will disrupt the harmony of the page, so you'll want to reduce font size first.
7. Stick with horizontal.
It is true that Japanese is set both horizontally and vertically, sometimes on the same page. Vertical typesetting is well suited to the horizontal flow of scrolls and printed texts, but is awkward to read and paginate in apps and websites which scroll vertically, which is most outside of e-readers.

We're making a book!
We get into web fonts, punctuation, font pairing, Japanese type terminology, text decoration and more in our little book of Japanese type, available for pre-order here: http://eepurl.com/b86D2z
This was originally published on the AQ website.
A big ありがとう to Medium for letting us publish this, and to Craig Mod, Tomoyuki Ishida, Ian Lynam, Jihun Lee and Raphaël Mazoyer for reviewing.
Similar Posts by The Author: