JR West Japan with JR East Japan two companies operating the first coaches of the nocturnal bus, from Kanazawa to Sendai between the route began to run Hello! Linked with Sendai this line will make people feel very guess, in the end why New development of this route?
Are there any doubts about this?
March 2015 Hokuriku Shinkansen has connected Nagano – Kanazawa, one-way to twenty-two thousand yen (about 4 hours), linking Kanazawa with Sendai's JR New Night Express Bus "百万石ドリーム政宗号", in July 28, 2017 began to run. By JR West Japan ジ ェ イ ー ル バ ス (Osaka City this flower area) with the northeast of Sendai City for the first time to run the night fast bus. Running time is usually busy Sunday with national holidays with national holidays before the way will stop at Toyama Station, will not pass Kanto.
Kanazawa Station ~ Sendai Station takes 9 hours and 10 minutes, general fare (adult trips) from Kanazawa Station ~ Sendai Station needs 9, 500 ~ 9, 900 yen.
※ night bus "百万石ドリーム政宗号"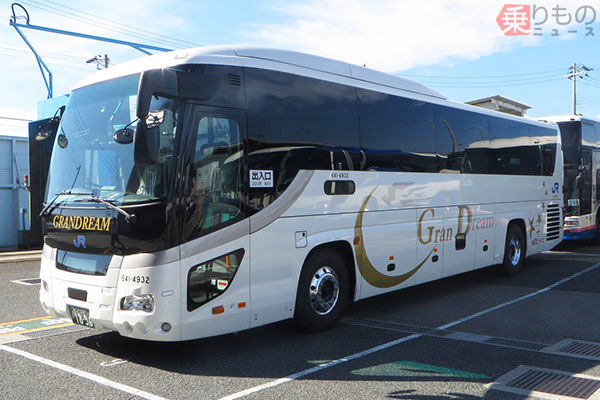 It is the first time that we do not operate bus with other companies, and it is the first business model that does not start from big station (eg Tokyo, Nagoya, Osaka). Kanazawa City Economic Bureau announced that in 2016 to visit Kanazawa tourists 46.5%, the Northeast is 4.4%.
※ Night bus "百万石ドリーム政宗号" internal with air cleaner with wireless WIFI can be used (new seats can be transferred to 135 degrees!)
In the end what is the case you want to set up this route, visited the JR West Japan ジ ェ イ ー ル バ ス and ジ ェ イ ー ル バ ス Northeast.
Reporter: Why should you open a high-speed bus route between Kanazawa and Sendai?
Bus industry: because the sightseeing and convenience is very high, business is also a certain need, in order to link the North and the Northeast two cities, foreign tourists can also use this route to play, 2017 JR bus group also founded the 30th anniversary Program, in order to create a new value and convenience of these two views as the first cooperation with the first operation of the Northeast and set up a new route reasons.
Reporter: how is the passenger's reaction?
Bus business: the first day of operation July 28, to Sendai bus 28 seats all seats, to Kanazawa bus 25 seats are also full! Usually the new route to go through a period of time will increase the guests, but this time the opening So unprecedented, the industry is also surprised to say: This really will have guests!
Because there is a summer vacation at August , this night bus will run every day, if the passengers continue to increase, then may expand business.
Triplisher itinerary recommended:
Kanazawa itinerary recommended
Photo and source: trafficnews.jp
Similar Posts by The Author: