Naho_B_M

Hiroshima prefecture is located in Chugoku region along the Seto Inland Sea. Hiroshima and its capital city is worldly known as the first city which was tragically targeted by atomic bomb in 1945 and many tourists visit its memorial sites from abroad to remember. Despite this sorrowful past, this re-born city has so much vibes and attractions to entertain us in many aspects including 2 world heritage sites. Let's discover more about great Hiroshima!
*
=Places to Visit=
Hiroshima City
Hiroshima City is the capital of Hiroshima prefecture and the biggest city in Chugoku region. The re-born city after the atomic bomb tragedy in 1945 is full of culture and vibes.
Peace Memorial Park
Added to UNESCO world heritage sites in 1996, The peace memorial park includes the Atomic Bomb Dome and the Peace Memorial Museum for the memory of the tragedy for all of us to remember.
Hiroshima Castle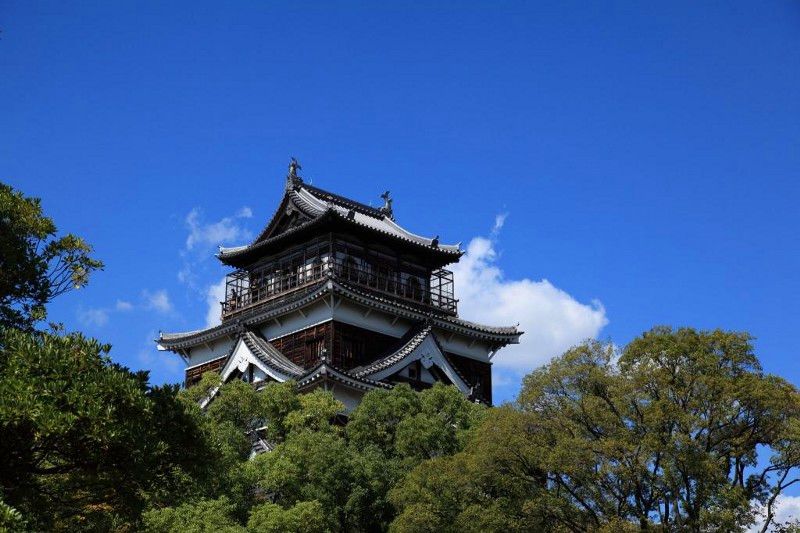 Hiroshima city also has the castle called "Carp Castle" which was constructed in the 1590s, but was destroyed by the atomic bombing on August 6 1945. It was rebuilt in 1958, a replica of the original which now serves as a museum of Hiroshima's history prior to World War II.
Trams
Hiroshima city is one of the few cities which serve trams which even makes city's look more unique and nostalgic.
Miyajima Island&Itsukushima Shrine
Another Hiroshima's UNESCO world heritage site, Itsukushima Shrine located in Miyajima Island is famous for the floating big red torii gate. This shrine is known as one of the three most beautiful sights in Japan
To access Miyajima Island from Hiroshima city, take JR Sanyo Line (30mins) OR tram (75mins) to Miyajimaguchi station. Then take a ferry (10mins)from Miyajimaguchi to Miyajima island.
=Food and Shopping=
Once you are there, don't forget to try local specialties!
Hiroshima Style Okonomiyaki
Did you think Okonomiyaki is Osaka's favourites? It's wrong! Hiroshima's soul food is Hiroshima Style Okonomiyaki! The biggest difference from Osaka one is it contains noodles and lots of vegetables and egg on top.
Visit "Okonomi Mura" (okonomiyaki village) for the best okonomiyakis in the city! Okonomi Mura is the building with over 20 okonomiyaki restaurants. wow!
Okonomimura
Address: 5–13 Shintenchi, Naka-ku, Hiroshima
URL:http://www.okonomimura.jp/foreign/english.html
Oysters
Hiroshima is the largest oyster farm region which shares over 50% of oyster productions in Japan. Hiroshima's oysters are very big and rich taste. Many oyster stalls can be spotted on the street of Hiroshima&Miyajima!
Momiji Manju
Momiji manju is Hiroshima's most popular souvenir. It is a small, maple-leaf-shaped cake filled with sweet red bean paste.
↓↓↓ Check More articles about Japan!! ↓↓↓
~Yamaguchi~ Wanderlusts in Japan's 47 Prefectures vol.35/47
The westernmost of Japanese mainland. Due to the location and transport accessibility, Yamaguchi prefecture is not the…medium.com
"Miyajima Island" Japan's Spiritual Heritage
Miyajima is a small island in Hiroshima Prefecture known as "Shrine Island" where one of the greatest Japanese shrines…medium.com
5 Most Photographed Places in Japan by Japan-Wireless Instagram Followers!
From north to south, there are numerous numbers of beautiful places to photograph in Japan. We would like to pick 5…medium.com
Similar Posts by The Author: